I receive a lot of emails asking me to all sorts of crazy challenges, often with very little notice. I had three week's notice to do World's Toughest Mudder, a 24 hour non-stop Tough Mudder obstacle race in Las Vegas where I ran 50 miles and did 200 obstacles! This is why I train hard, despite not always having a specific challenge I'm training for; I want to be ready when these opportunities come up and jump on them.
When I received an email asking if I thought I could reach 10 volcanic locations, climbing or cycling to their summits in 72 hours whilst also driving between them in British winter, my first reaction was "We have volcanoes in the UK?" Apparently we do, dating back 450 million years!
A few months later, I'm at the foot of Snowdon sitting in the brand new Hyundai Kona, speaking through the car radios to 20 journalists, all sheltering from the abysmal Welsh weather in their own Kona cars. I'm talking about what the next 72 hours has in store for me, how I plan to sleep on the road, eat when I can, what I'm most looking forward to and what I'm worried about.
The Kona 10 Challenge involved climbing, cycling and driving between 10 volcanic locations in Wales, England, Ireland and Scotland within a target time of 72 hours. We did it in 69. Starting at Snowdon, I went on to The Giants Causeway, Scafell Pike, Edinburgh Castle and Arthur's Seat, Glen Coe, Ben Nevis and one of the most magical places on the planet; The Cuillin Ridge on the Isle of Skye.
The night before I set off, the weather forecast was showing snow in Scotland so I snuggled up for my last proper sleep in a few days, and braced myself for winter.
To say the experience was unforgettable, doesn't do it justice. There were so many moments during the challenge when I thought "I can't believe this is my life." To think that this little blog I started five years ago, and this lady that couldn't run 3 miles without feeling like I was going to die, (True story! When I was 16 I did my first 3 mile run and my Mum nearly called the ambulance) was now climbing all these mountains and working with Hyundai to launch their brand new car... It's moments like this when you really have to take a moment to appreciate your own journey and take it all in.
I didn't have a huge amount of time or energy for that though! I had my work cut out for me with these mountains to climb (many in the dark), the lack of sleep, winter conditions and the fact that we didn't even have time to stop and eat properly for the first 30 hours.
I thought I'd share my favourite moments with you and let you feast your eyes and adventurous spirit on the beautiful films and photos we created.
Favourite moments:
On the summits of Ben Nevis and Snowdon, clouds completely blocked the view, but at the moment I stood on both of the summits, the clouds parted for a brief moment unveiling stunning sunsets. Magical moments to cherish forever
The Isle of Skye. The conditions were perfect and the views blew me away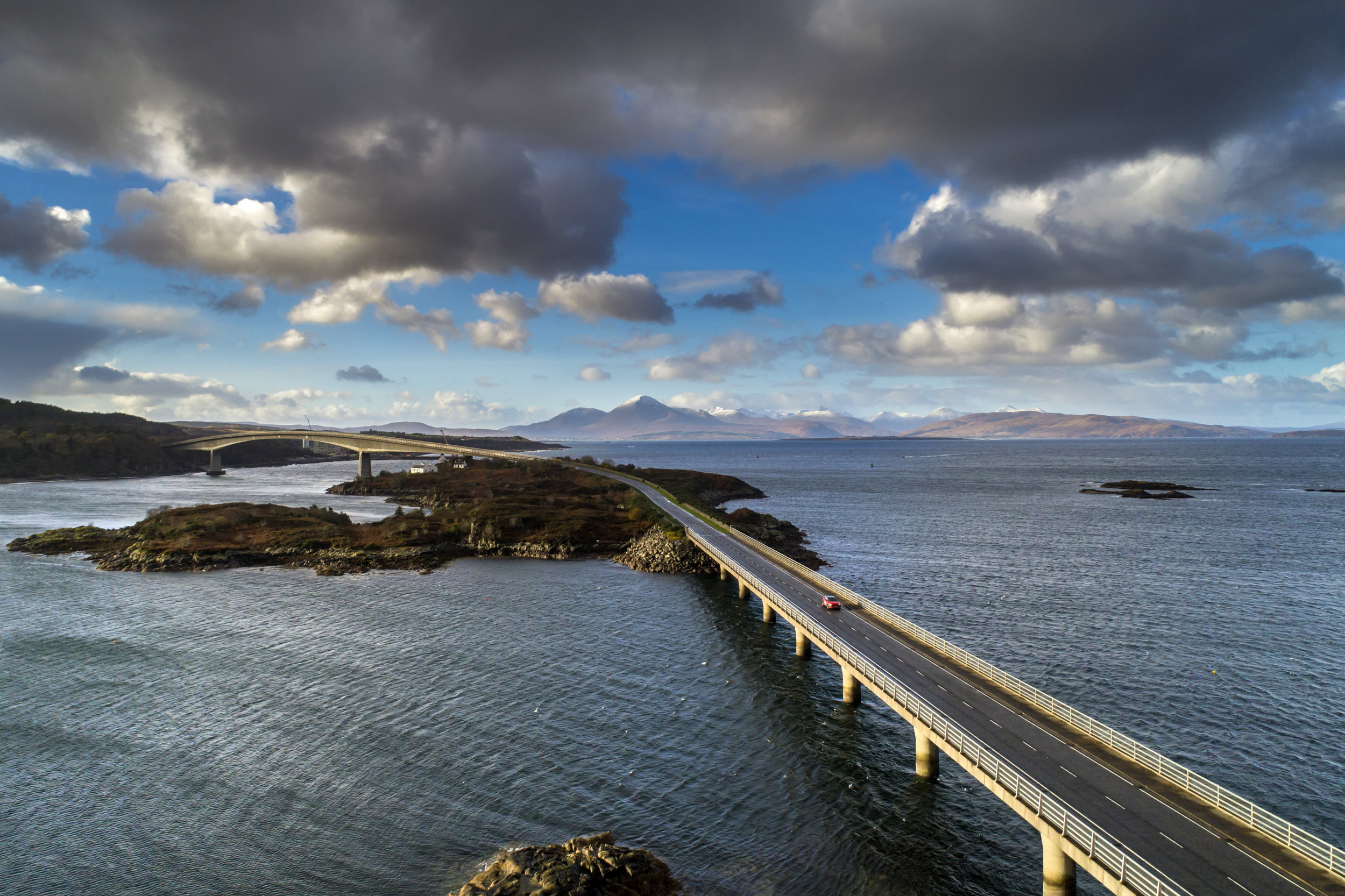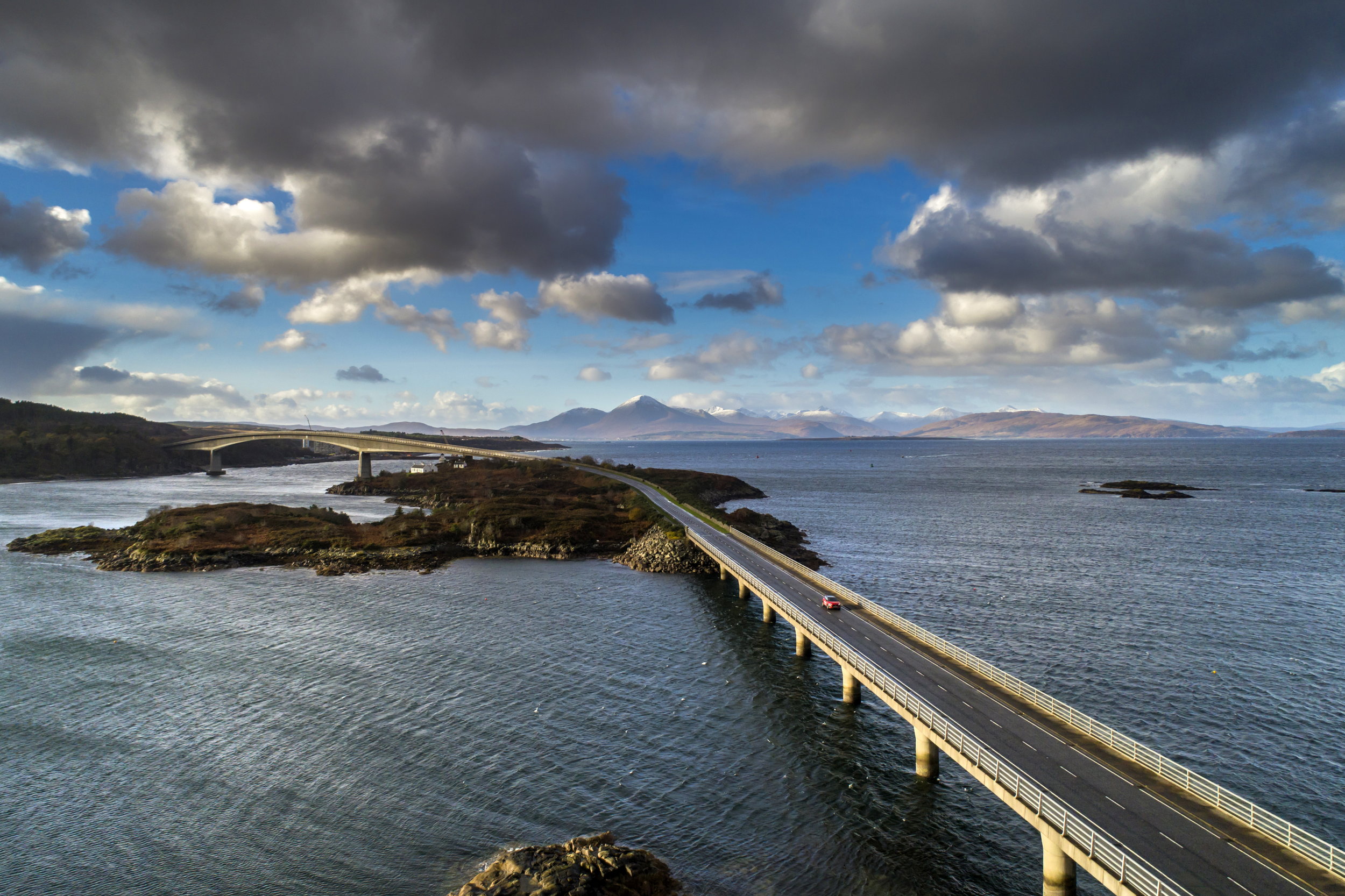 Sharing the experience of mountain climbing that I love so much with the film crew who had never done anything like it!

Feeling my heart swell in Glen Coe. Blue skies, sunshine, fresh snow and doing my favourite activity in my favourite place on the planet
Finding a way to pull through the tough times
The amount of times I thought to myself "I can't believe this is my job"
Feeling really strong physically and mentally on the challenge, I was worried as I took some time off challenges but it turns out that rest was a great idea!
The whole crew going to MacDonalds at 2am in Edinburgh
The finishing party the crew organised in Skye. I've never had the chance to do that champagne spraying thing before!
The rainbow we walked through on our last few steps back to the car at the finish. Magic really
The Hyundai KONA car is ridiculous! It drives like a dream and the sound system is so good. Sad to say goodbye at the end!
All your messages during the challenge, I loved creating my Instagram Stories and seeing how much you enjoyed them
Having a shower, a proper dinner and sleeping in a bed for the first time in 3 days
The amazing crew we had and all the fun times we shared
The route and info on the challenge is available here if you want to find out more or give it a go. The UK really is a very special place and I am always so happy when I explore what's on our doorstep. It inspired me to start the #LuckyWeLiveGreatBritain campaign, check it out on instagram.