At the end of last year I started to break free from the sadness and turbulence of 2016. I looked towards the bright future I dream of creating, and felt Scotland calling me. I was drawn by the idea of immersing myself in an environment where I could focus on creating content in a place that inspires me. Scotland has always opened up my heart, soul and creativity to produce my best work and I couldn't think of a better way to kick off 2017.
Where was I going to live?
I found an amazing place on Airbnb - The Hayloft - in a tiny village called Moy between Inverness and Aviemore. I wanted to have easy access to the Cairngorms but also not be living in a town or city. Cerys and Bass who own The Hayloft welcomed me into Moy and have now become great friends. The Hayloft is a self-contained two bed flat with it's own turret! I was basically living in a mini castle for two months!
What Moy lacks in wifi it makes up for in beauty. We have our very own Loch and forest trails for running and mountain biking. I'd wake up in the mornings and head down to the Loch for sunrise. No-one was ever there. We saw the Northern lights from outside our home, and often deer and rabbits in the woods.
What was I going to do?
I always need a focus, or a reason for going somewhere, so I set about building some great partnerships. My main partner was Ellis Brigham the UK's leading independent outdoor sports retailer. My objective was to create video, blog and social media content in collaboration with them, sharing everything I love about the outdoors, adventure sports and Scotland, with the aim of inspiring you. Whether wild camping, hiking up a mountain or running an epic trail – these experiences can be truly life changing and that's why I want you to get outside and try something new.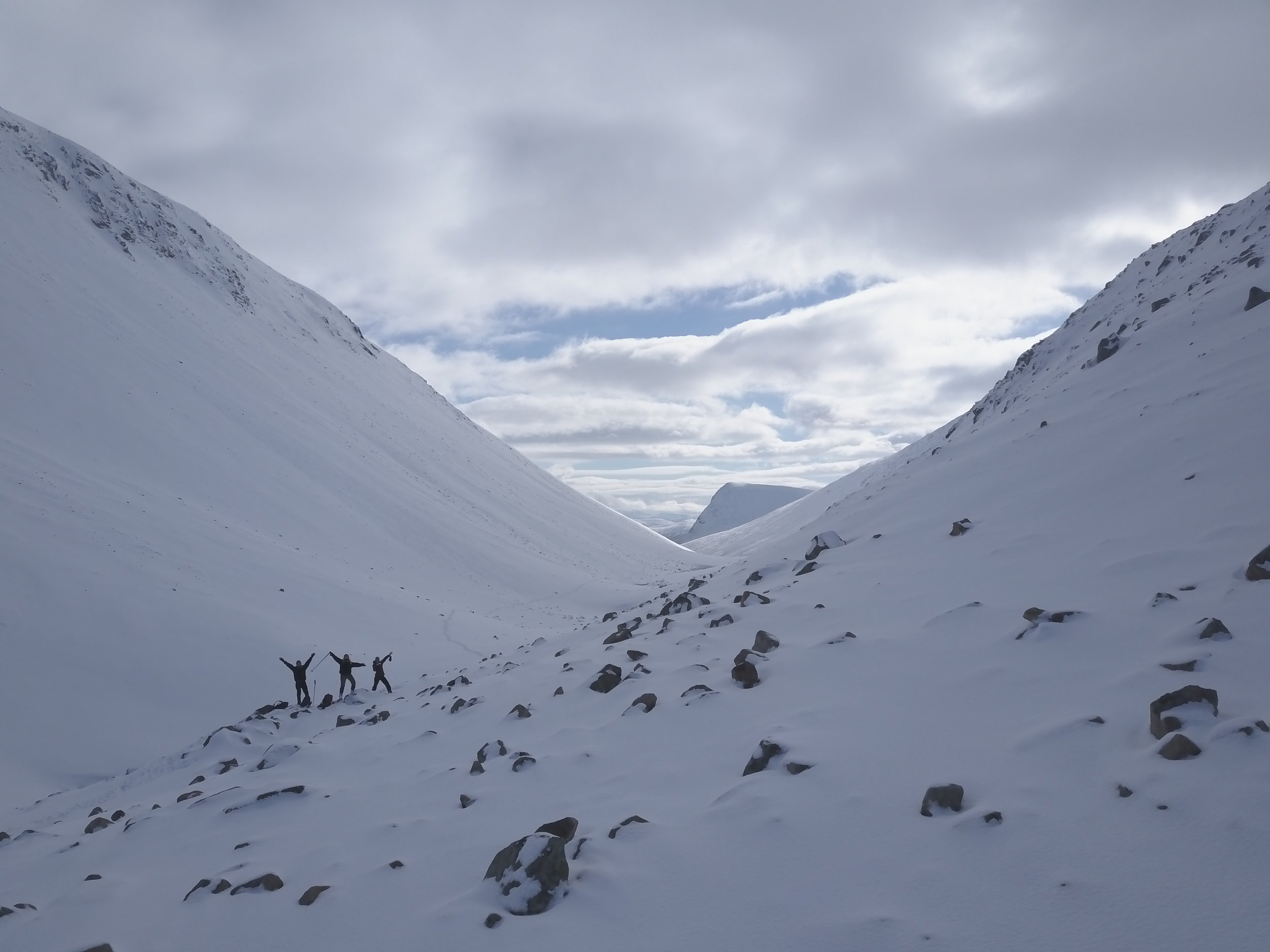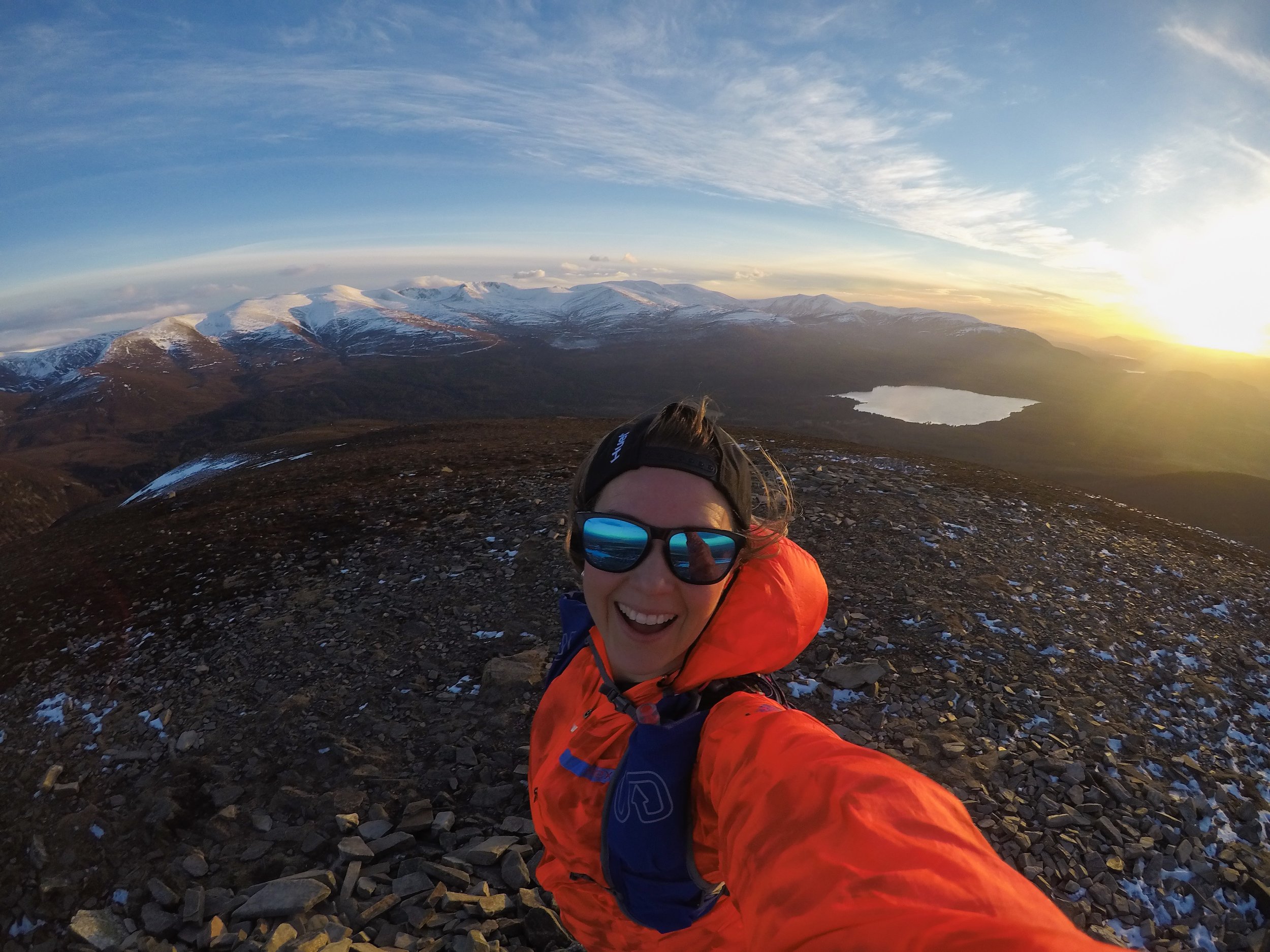 During my time in Scotland I also partnered with Visit Cairngorms Tourist Board, Holiday Inn Express and Merrell. I filmed a documentary on why we are drawn to pushing ourselves mentally and physically to the limit in the pursuit of personal growth. I spent a week in London filming a campaign for Brita, went to a hen party, delivered the Keynote talk 'Inspire a Generation in Crisis' at Europe's largest Youth Marketing Conference on, was interviewed live on 'The Morning Australia TV show' and had a photoshoot for the cover of Trail Magazine. And that was supposed to be my quiet time!
What happened next?
I had intended to spend one month in Scotland but a few weeks in I knew it wasn't going to be enough, so I extended it to two months. Feeling a million miles away from my normal, hectic life in the city, this was my opportunity to take a step back, ask myself some big questions and figure out 'what's next?'
I know 'self-love' is a big topic at the moment and that's pretty much what I was investing in. Locked away in my turret I did exactly what I felt like doing. I spent a lot of time on own, reading, writing, brainstorming with mind maps and coloured pens and unleashing my creativity. I ate peanut butter from the jar, drank whisky, went for walks, made snow caves and wild camped in the highlands.
I learnt so much about myself, my limits, my needs and asked a lot of questions.
Now it's time to take the answers and use them to create magic moving forward. I can't wait!
Scotland, from the bottom of my heart, thank you!
If you are looking for an amazing place to stay in the Cairngorms, check out The Hayloft. Bass and Cerys are the best!
Thanks to Will Copestake and Charlie Parish for the great photos you helped me capture in Scotland.